HUG 4950
440 EZ HEADS ASSEMBLED
ASSEMBLED STOCK OUT OF THE BOX WITH PUSH RODS AND VALLEY PLATE

Assembled Stock Out Of The Box
Stock '906 style intake port size.
This is for a pair of heads.
The Indy 440 EZ head is an aluminum high performance/racing cylinder head that is direct replacement head for the OEM cast iron heads, that and all of the latest state-of-the-art port design technology. These cylinder heads will exceed the performance of any presently existing cylinder head that meets the stock head replacement criteria, and several that don't according to the manufacturer.
The EZ heads are designed for A body cars. They have stock low exhaust port location and bolt patterns. Most all standard exhaust headers will work. Like all INDY heads the EZ features the long valve design and cast aluminum valley plate.

FEATURES:
Long valve design
Stock exhaust port location
Stock pushrod location
Stock rocker arms
Stock rocker shaft oiling
2.19" X 1.81" valves
75c closed chambers
Can be ordered with 80cc open chambers
This part number includes the following item:
* 1 pair of assembled 440EZ heads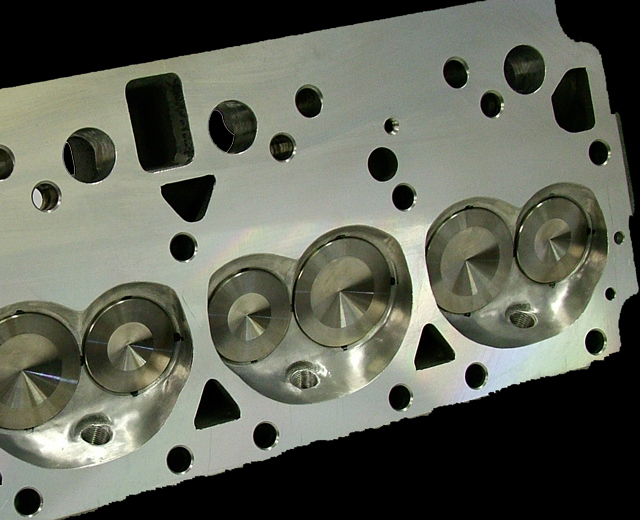 RELATED PARTS:

HUG 15103 - 1.5:1 Aluminum Rocker Arm Kit w/ Shafts


HUG 15203 - 1.6:1 Aluminum Rocker Arm Kit w/ Shafts