EDE 60779-SCP
CNC/SUPER PREP FOR EDE 60779 HEADS
DOES NOT INCLUDE HEADS, SEE BELOW FOR DETAILS
This operation does not include cylinder heads.


EDE 60779 ←add two of these to your cart!

What's Included:

C.N.C. prepping of the combustion chambers, port openings (gasket match), and bowls
Racing Valve Job

What's NOT included:



Milling the heads back to original CC's (Available at an extra charge. Call for details)*
Spring upgrades
CYLINDER HEADS!

What you need to know:

Adjustable rocker arms must be used with cams having greater than stock lift. We recommend our premium adjustable rocker arm assemblies along with matching pushrods. If you need a combination not shown here please call one of our technicians at 309-745-9558




*

C.N.C. prepping of the heads will increase the overall chamber size by approximately 8cc. If you need the heads milled to a certain cc or are trying to achieve a specific compression ratio, let us know and we can quote you a price on milling.
We perform C.N.C. combustion chamber work that is specifically designed to increase air-flow by un-shrouding the valve. This is a low cost upgrade that increases air flow considerably without the cost of a fully C.N.C.'d head. It is an excellent choice for street strokers or pump gas street/strip build. This head will flow enough air to support an engine making approximately 540HP.
The C.N.C. /Super Prepped head work includes our proprietary racing valve job and seat grind that improves valve and seat sealing and airflow. The intake stem heights are equalized and the exhaust valve stem heights are equalized.

Here are a few pics of a head that has received our CNC Super Prep work.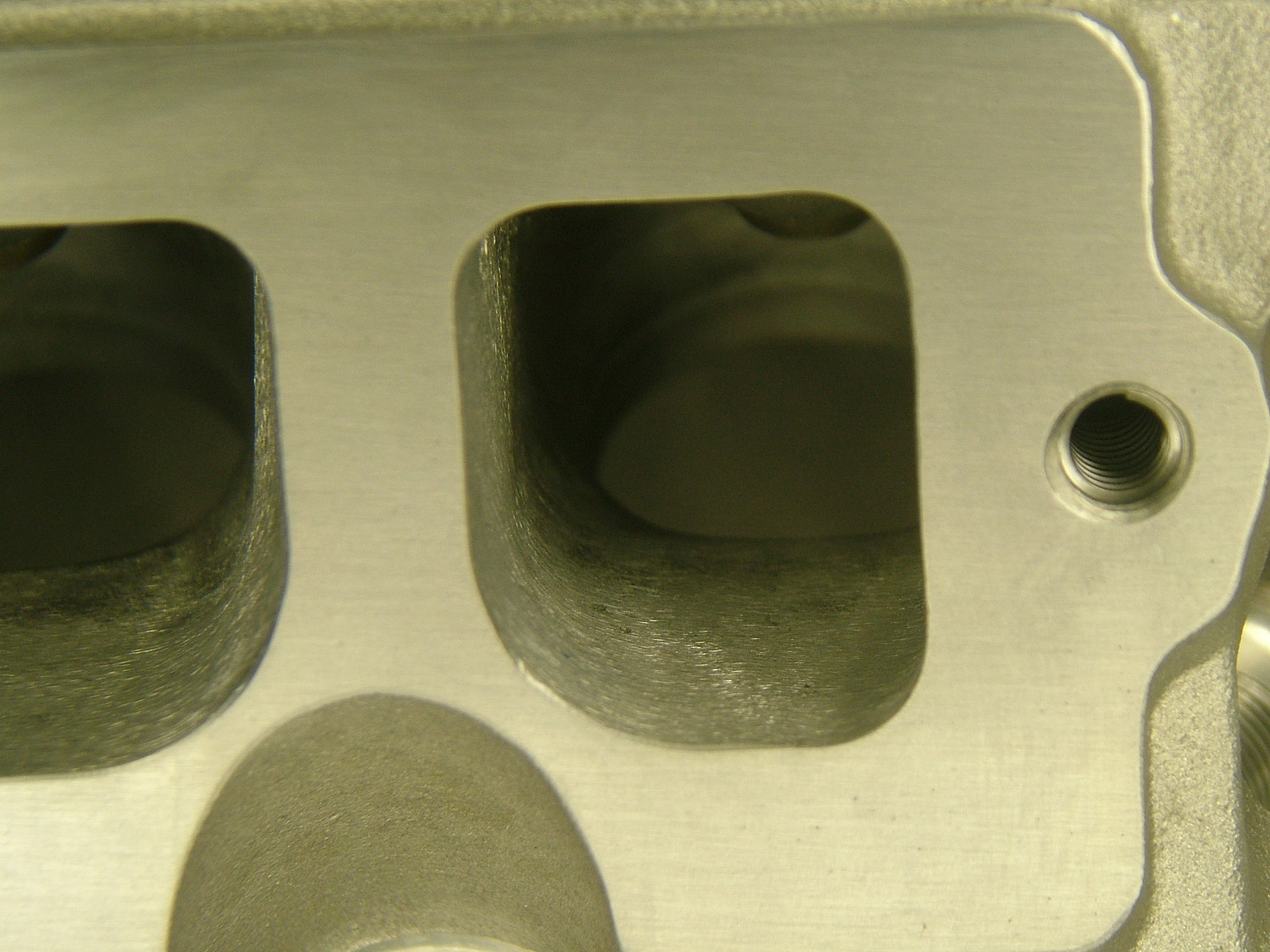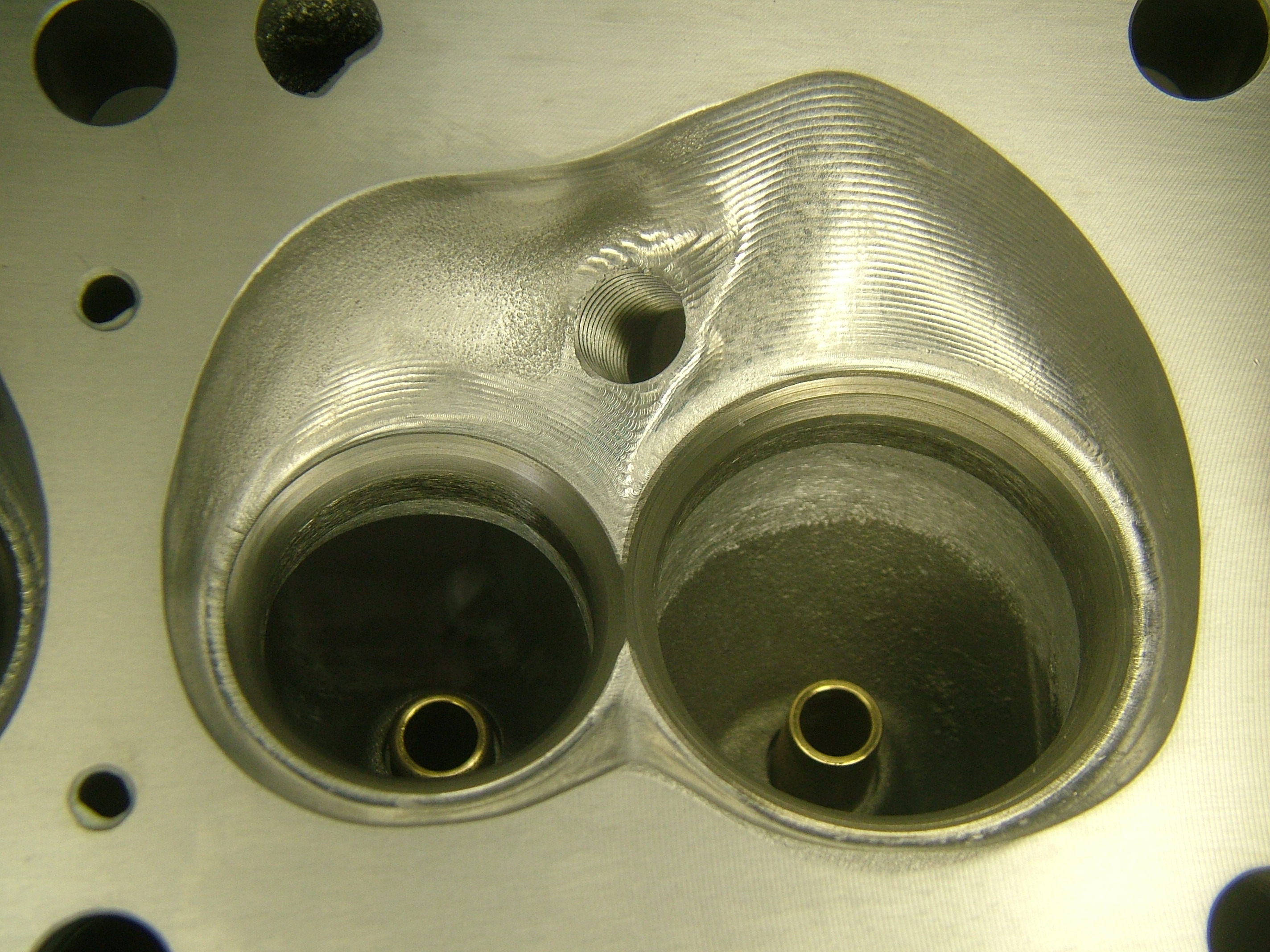 Note: Due to core shift during manufacturing, all ports may not look like those shown here.
To view the flow chart for this head click the button below.


Related Parts:
HUG 1110VSK 1110 Spring kit installed

HUG 1129VSK 1129 Spring kit installed
1120VSK 1120 Spring Kit Installed 11/32" Valves

ARP 144-3601 Head Bolts, Hex Heads for Edelbrock

ARP 144-4005 Head Stud Kit, Hex Nuts

7440 S.B. Rocker Hold Down Stud Kit

FEL 1008 Fel Pro Racing Gasket .039" x 4.180"