We designed these rockers for Chrysler engines specifically. They are not something that was "close and changed slightly to fit. They were not just "good enough for Dodges", as others are. We have developed our rockers after years of putting up with other rockers and their various shortcomings. They are made in the USA, exclusively for Hughes Engines. There are several important features that distinguish our premium rockers from the garden-variety rocker you find from everyone else.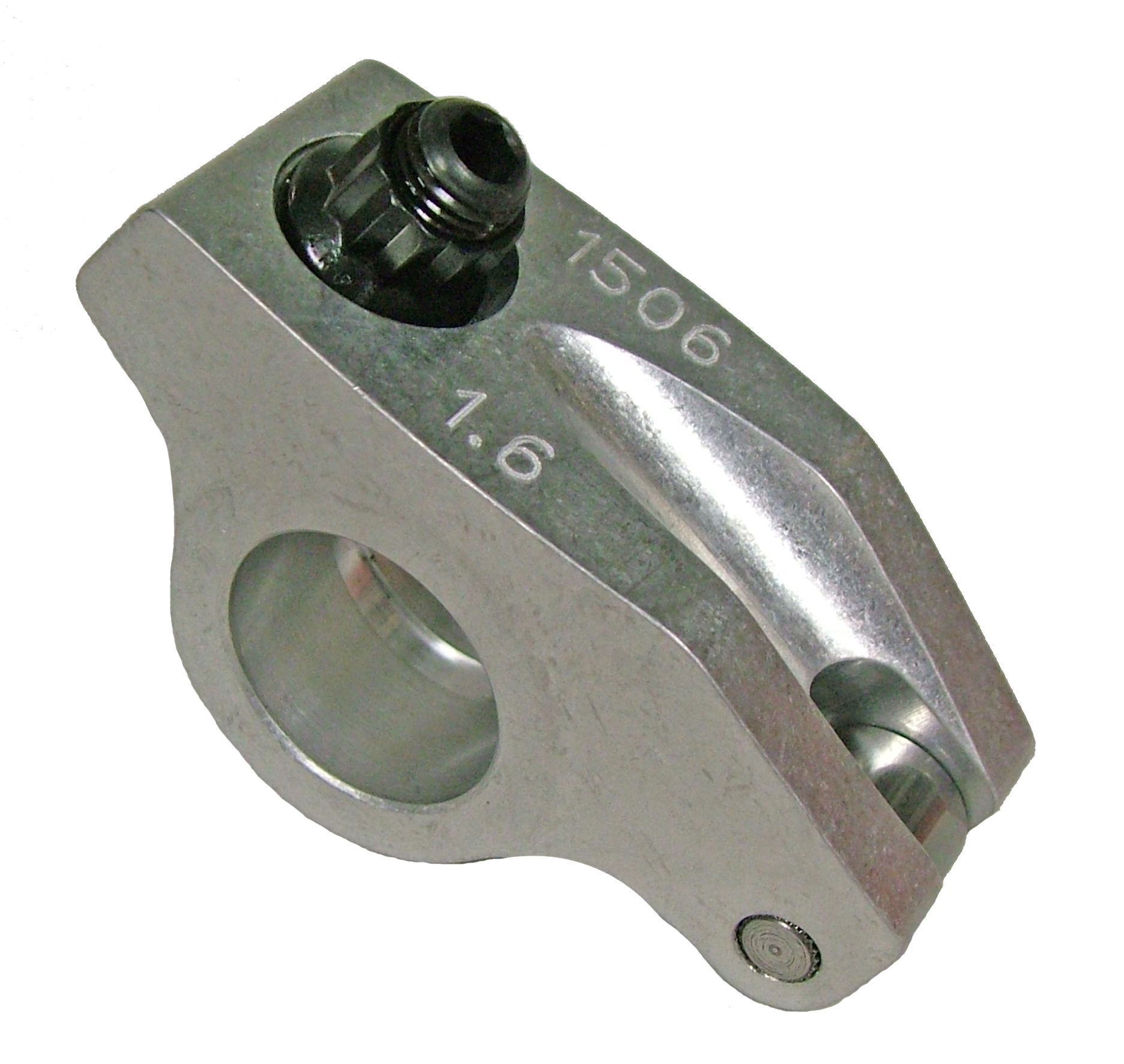 These rockers are CNC machined. This means that once the correct dimensions are determined and programmed in, all parts are identical.
Our rockers have a revised oil system that gives a positive oil flow to the roller and the ball at all angles.
Our rollers and axle shafts are larger (i.e. stronger) and reduce rolling friction
They do not use needle rollers on the shaft. Mopars® have a full pressure oil supply to the rocker and shaft interface area, and do not need the rollers. On the other hand, stud mounted rockers are not positively lubricated with pressurized oil and must have rollers to live. Magnum rockers are not pressure lubricated and will require rollers on the shaft. Yes, just like the Chevy's!
We do not anodize the rockers for a reason. If anodizing material is left in the bore, the wear surface is compromised when in contact with the hardened rocker shaft. Honing out anodized material is a machining operation that would add cost and leaves a finish no better than a straight bored finish.
We tumble finish our rockers which is not as flashy as the "pretty ones" like the "tuner guys" on TV. The appearance is more compatible with those you would see on Pro-stock and NASCAR engines. That's good enough for us.
The roller position and rocker design are unique features. The rollers travel in the center of the valve stem tip and the path is narrower than other "will fit" rockers. Most other rocker arms do not properly position the roller on the valve tip.
Includes spacers and shims. Properly assembled and shimmed, each pair of rocker will have less than 0.015" total side clearance. This provides exceptional oil control and a valve train that is much quieter than all other systems.
For those customers requiring severe duty rockers, we can supply these rockers cryogenically treated. This process will increase the strength and durability of the rockers 2 to 3 times. For additional information about cryogenic treatment refer to our tech article.
Kits come shipped with complete, detailed installation instructions.
Compatible with hydraulic, mechanical, or roller camshafts.
Machined to clear 1.500" diameter valve springs.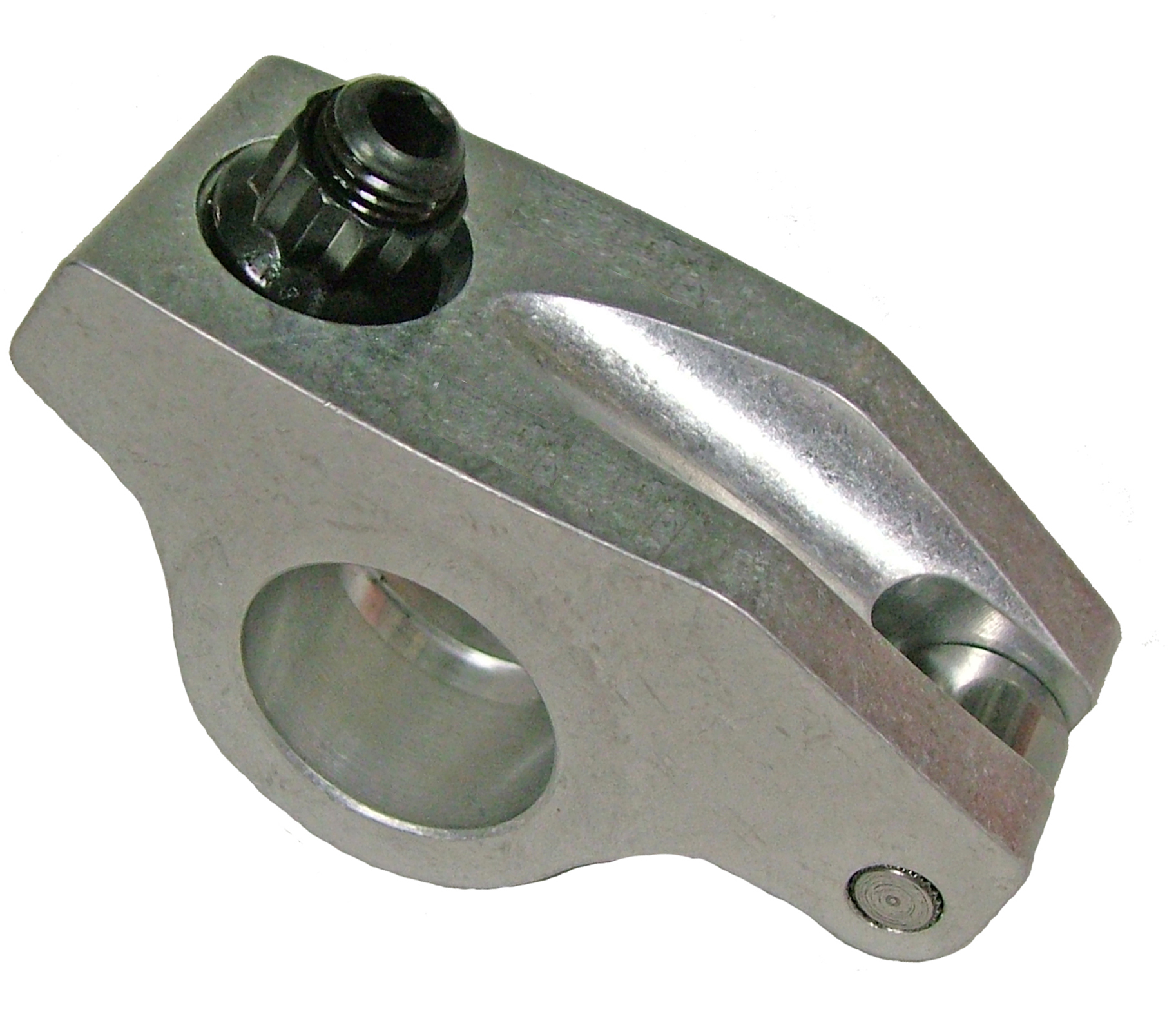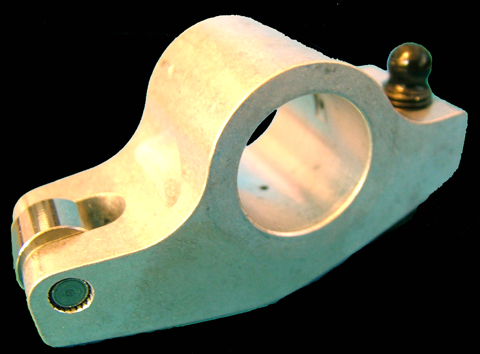 Customer Testimonial: "Just yesterday I completed setting up a set fo your rockers on my engine. Man these things are beautiful! At 1,000 RPM on an electric drill the oiling to the pushrod and rocker tip was unreal. These are the greatest innovation to Mopar valve train that I have seen in the last 20 years. Plus, they are at a price the average person can afford. Keep up the good work! " Hull Motorsports Ellenwood, GA
"I have a set of your 1.5 rockers (non-cryogenic) on a set of victor heads on a 505ci stroker with a .682" lift solid roller cam. Just wanted you to know that they survived 2 seasons of racing with the incorrect valve springs that were installed on my heads by the machine shop I used. Spring pressures were 360# on the seat and 830# open when they should have been closer to 250# and 600#. I have since changed springs and re-used the rockers." K.N. Texas
Just how good are these rockers? Check out the tech article
Why not use a set of Stainless Steel Rockers? Better read this first. CLICK HERE