HUG 3273SS
1 PC. VALLEY COVER BB SINGLE PLANE
20 GA 304 STAINLESS STEEL (ONE PIECE FOR RASIED DECK RB ENGINES)


Brushed Stainless Steel Plate with all stainless steel hardware!
This is designed to work with single plane intakes. To use it with a dual plane you will have to grind the bottom of your intake for clearance. This kit includes a stainless steel plate along with stainless, button head screws and installation instructions. All of our one piece valley plates will require that you remove one of the cylinder heads and at least loosen the other for removal and installation. This kit is designed to work with stock iron or Edelbrock RPM heads only.
This only works with the raised deck engines. It will not work on low deck (383/400) blocks.
NOTE: This valley plate will work with INDY EZ and 440-1 heads as well as the Edlebrock Victor heads. (See photos below)
If you are using this valley plate with a dual plane intake manifold, the heat crossover on the bottom of the manifold will have to be clearanced to fit.
Assembly Tip: Due to the expansion of the head and intake manifold (especially with aluminum cylinder heads, it is important to use the proper sealer on the sides of the valley tray. We recommend Permatex Ultra Gray or The Right Stuff. Other sealers are not as tolerant of joint movement tolerance and can leak.

Shown below with Iron heads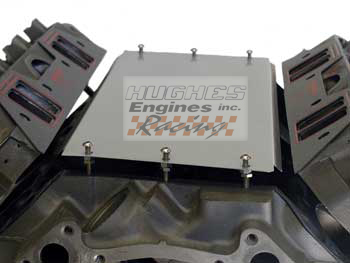 ---

Shown below with Indy Heads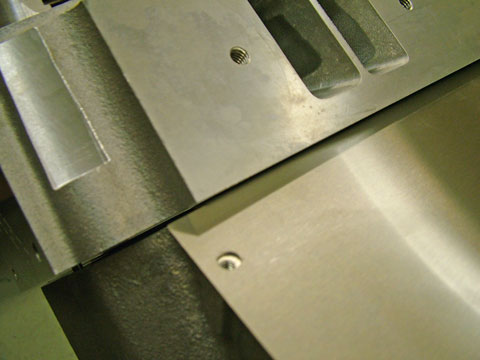 ---
Shown below with Edelbrock Victor Heads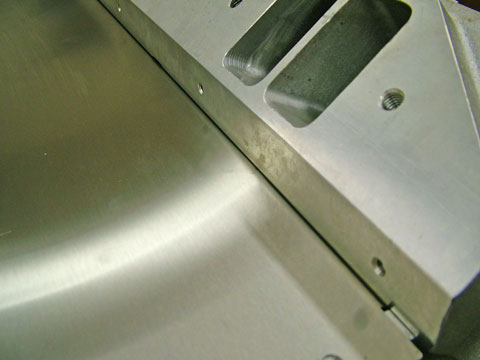 ---

Beautiful Brushed Stainless Steel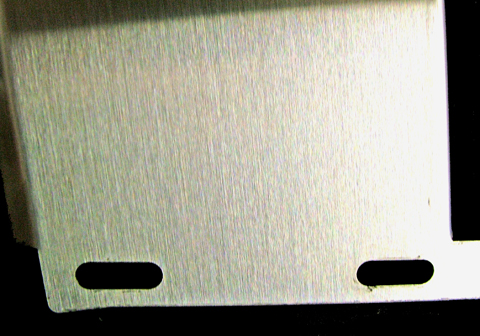 CLICK HERE TO VIEW INSTALLATION INSTRUCTIONS
Related Parts:

3266 Hughes Intake Gaskets