HUG 5321
SMALL BLOCK HYD ROLLER LIFTER SET
MOREL LIFTERS MADE IN USA WITH A NEW IMPROVED MODERN DESIGN

This is for a set of 16 Small Block Hydraulic Roller Lifters.


These are a special set of lifters that we helped to design which DO NOT require any block grinding to drop-in.
Designed for stock LA blocks and will work in Magnum blocks, these lifters will not work in aftermarket R3 blocks without additional block machining. For any application other than stock, please call before placing your order.

Lifters will drop in with heads on. (Stock iron only). Will not drop in with aluminum heads.

Made in U.S.A. by true craftsmen.
These are oil thru lifters and will oil through the pushrods if you need them to.
The oil band has been lowered so that the small blocks with the chamfered lifter bores no longer have to be sleeved.

* The lifter bores do not need to be bushed to run these lifters.
* DO NOT use these lifters with a flat tappet cam!


Note: The lower oil band is designed to work even if your block has the deep chamfered lifter bores.
Suggested maximum spring pressure: 160# on the seat, 380# full lift
10W30 oil recommended. Do NOT use heavier oil.
Beehive Springs recommended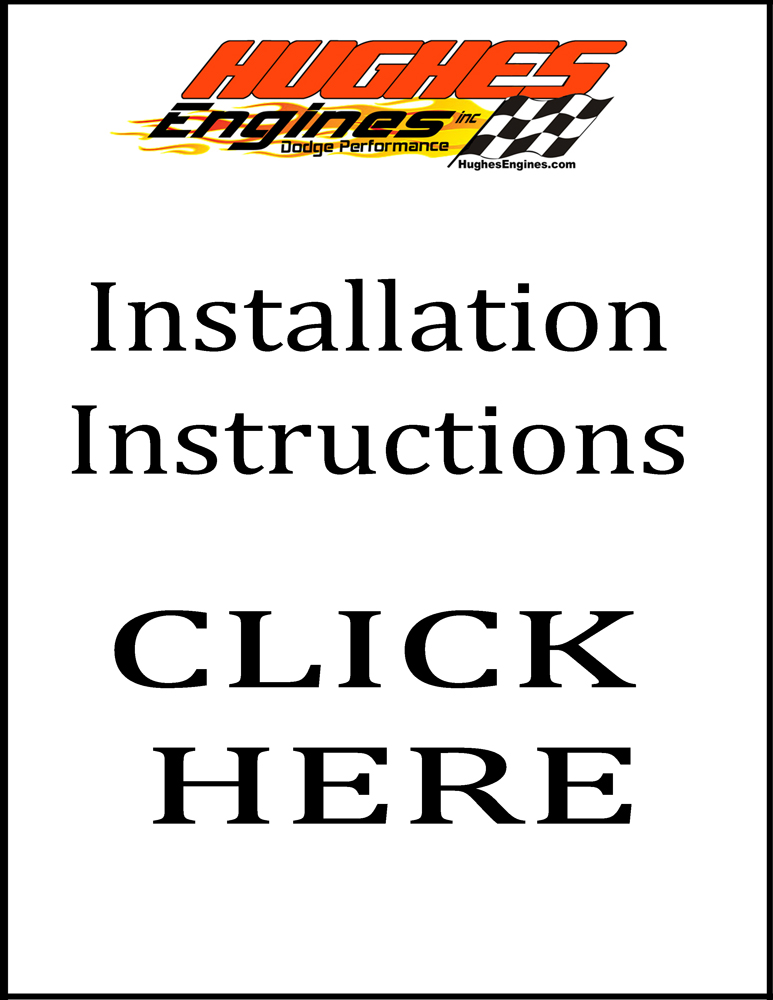 Drop-in --- No block grinding necessary!

These are oil-through lifters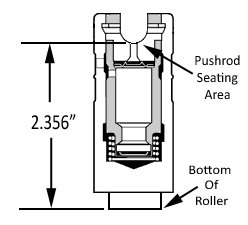 ---
Before purchasing the lifters, be sure to check the lifter bores in your block.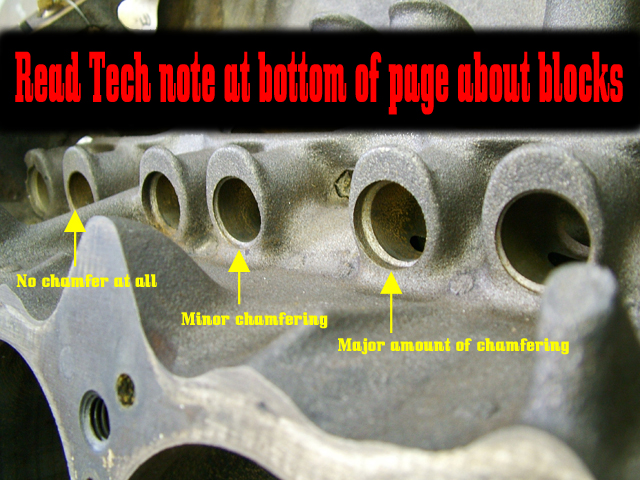 The photo above shows an unmolested 340 small block. As pointed out by the arrows, some of the lifter bores are chamfered, or counter-bored. We do not know why Mother Mopar chose to do this. As you can see they are randomly bored to differing depths. The problem with this is that when you want to retrofit your block to a hydraulic roller cam the lifters that you need to use may come up high enough that the oil groove around the outer perimeter of lifter becomes exposed into this chamfer. This is not acceptable with most lifters. Our lifters address that problem by lowering the oil band.
---