HUG 7720R
V8 MAGNUM PLENUM REPAIR KIT
V8 PLENUM PLATE W/ INT GSKTS, BOLTS, BYPASS HOSE & GSKST SEALER


Fits All 1992-2003 V8 Magnum (Dodge & Jeep, 5.2L & 5.9L) Engines
This same V8 repair kit is also available with premium Fel ro gaskets. If you prefer the better Fel Pro gaskets purchase kit # HUG 7720FEL

If you need to repair the intake plenum gasket on your V6, it is available by ordering Part # HUG 7725.


We always suggest replacing the thermostat with one of our premium stainless units available below under "Related Parts".
Attention Dodge & Jeep Truck Owners!
Tired of the gasket blowing out on your plenum cover? Engine pinging under acceleration? Using an excessive amount of oil? Noticed that your mileage is dropping? Don't want to weld the cover to the intake?
Worried about turning up the boost on your supercharger? This is the answer! This kit will replace the plenum plate with a one-piece, high-strength, 1/4" thick aluminum plate. It is supplied with all new, Grade 8 fasteners, new intake gasket set & gasket, new intake bolts, new bypass hose and detailed instructions.
The factory tried and failed to fix this probelm by using a metal gasket. This is a short lived fix, at best. By using our 1/4" thick aluminum plate, the problem is solved no matter what type of gasket you use.
Clues to help diagnose the problem:
1. With the engine shut off open the throttle body wide open. Look down into the manifold with a flashlight. This area should be clean aluminum - no oil or black soot. If there is oil (usually dirty black) the plenum gasket is leaking.
2. With the engine running, remove the PCV from the valve cover. There should be air pressure coming out of the valve cover. If there is a vacuum, this indicates the plenum gasket is leaking.



There is an option:


For those of you that want to completely eliminate the plenum, improve your performance and increase mpg.....check out our
HUG 5409
FI Air Gap intake manifold made exclusively for Hughes Engines by Edelbrock Corp. This is a complete replacement intake manifold that eliminates the factory "keg" style intake.
One of our customers posted a really good article on how to install our kit.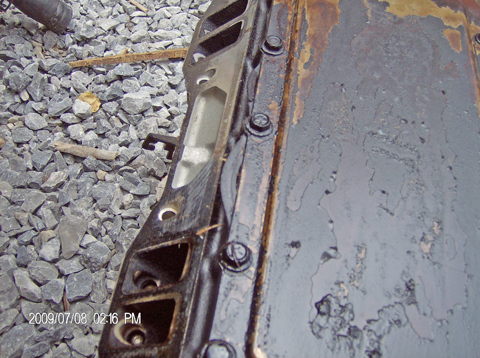 Also keep in mind that when the plenum cover gasket leaks, it causes oil to be drawn into the intake manifold. This causes increased oil usage, smoking, pinging and power loss. The additional oil usage will cause excessive carbon to build up on the oxygen sensor. The carbon acts as an insulator effecting the operation of the sensor which controls the power, mileage and emissions. We suggest you install a new pre-catalytic (front) O2 sensor when replacing the plenum cover and gasket.
We offer the NGK brand of O2 sensors.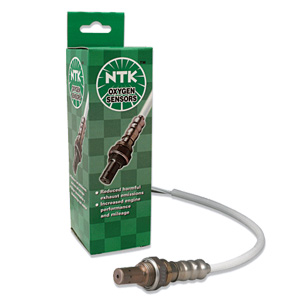 To be sure which sensors fit your vehicle please use NGK's website and then use the
"Choose your Part"
tool to find the correct part numbers. After finding your numbers, you can come back to our site and type the part numbers into our search tool to find the correct sensor and place your order.

Suggested Additional Items:
HUG 1838
Coolant bypass pipe

HUG 3650
Dialectric Tune-Up Grease

HUG 1842 195º (OE Temp) Stainless Thermostat

HUG 22056 V8 Mag 1992-03 MSD/Accel/ NGK Tune Up Kit

ACL TST11
V8 Mag 1992-98 Accel Super Tune Up Kit

ACL TST24
V8 Mag 1999-02 Accel Super Tune Up Kit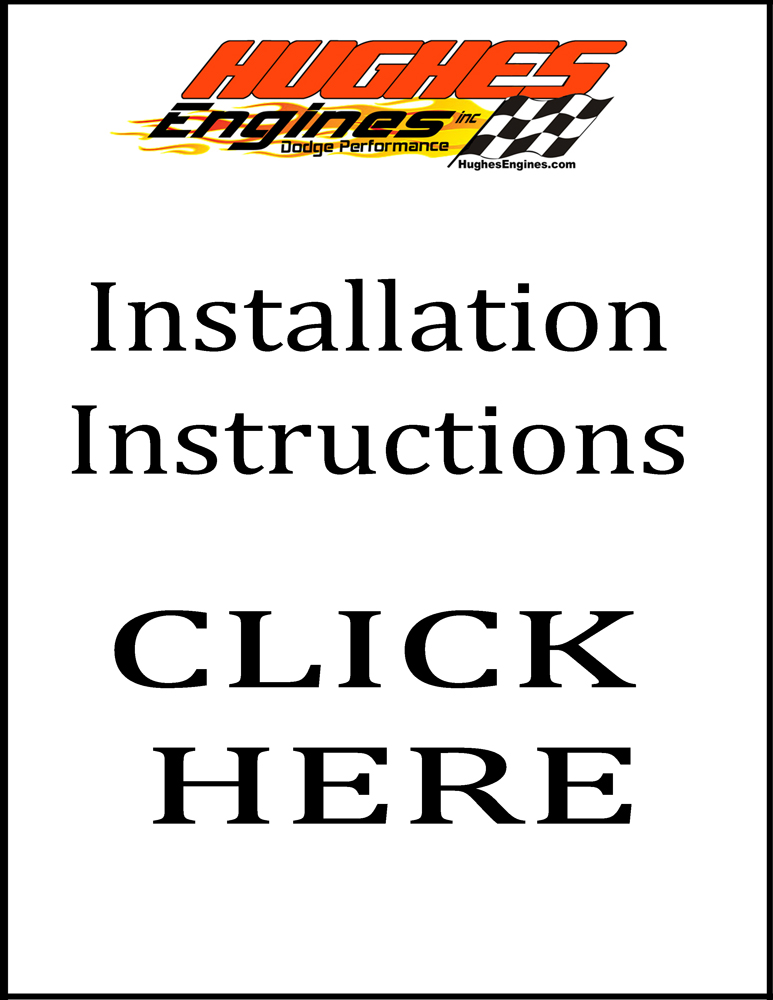 CUSTOMER TESTIMONIALS:


"Wow! Installed the HUG 7720FEL - 1999 5.2 Magnum with 85,000 miles. No oil loss in 5k miles compared to 1qt every 1k before. 14.3 MPG now from 12.1 MPG before. No more knocking, CEL, or bogging at WOT." - Kevin R

Hi! I bought this kit several months back, and I finally got around to installing the plate about a month ago.
This kit is fantastic. All the parts I needed were included (except for a few dried out hoses I broke along the way). The best part is that my Durango hasn't used a drop of oil over the last month, plus my check engine light is out. I am very pleased with this kit.
I just wanted to take a minute and get something taken care of I've been meaning to do for months now.Last summer we installed the 318 Plenum Reinforcement Kit on our '99 Dodge Ram 1500. I can not thank you enough for designing a product that corrected such a frustrating OEM issue! The install while one that required a certain level of mechanical comfort was not that complicated. Almost instantly the truck responded better and not loosing oil every week was a wonderful thing.I'm including the write up DIY we did for this product :
CLICK HERE FOR ILLUSTRATED STEP BY STEP INSTALL
Thank you again for a wonderful product. I make sure everyone with a 318 knows exactly where to order this part from because they all need to install it! S. Faughnan, Tacoma, WA
Dear Hughes....
Got the plenum plate and installed it on my 1999 Dodge Ram. Wow, that gasket was blown but good! You have some other great products down the road I may be trying. My ram is my baby, and even though she isn't a daily driver, shes paid for and its time to start throwing a part or two at her from time to time. I like the intake manifold...sweet.
Thanks for your great work...
Best regards, T.B. Seattle, WA

I also wanted to say thank you for the plenum kit. I installed it and a 180* thermostat as suggested and it runs better than it has in 50,000 miles or more. No more pinging and no more oil consumption as of yet, it's only been a few days but it's been driven a lot. It was using about 1 quart every 2 weeks or so. The kit will pay for itself soon with the money I save not having to buy quart after quart of oil every oil change. At first I was just going to change the gasket and not buy the kit but I was talked into by a fellow member of the Chrysler minivan fan club at
forum.chryslerminivan.net. I'm sure glad I did it!
Z.H. South Haven, MS


"I just wanted to write and thank you for all you have done. I bought all the parts you recommended to repair/cure the oil usage issues on my truck. The Plenum repair kit was easy to install and the directions simple to follow. The good news is, not only does the truck run again on 87 octane, it actually runs better on 87 than it did before using 92 octane. I have not heard one valve tick, no pinging on acceleration, cruise control works like new, and, no oil usage over the last 1,000 miles. I am recommending your kit to everyone!
My only issue now is coming up with a new excuse for not letting my soon to be 17 year old son from getting the Dodge. it runs so well! You don't offer a kit for that issue do you?
Thanks again, D.P. Ohio"


"I just finished up installing the plenum reinforcement kit in my brothers 1996 Dodge Ram 1500 4x4 5.9 Magnum. I knew, from the symptoms it was presenting, that it was the plenum gasket, and through little research, came across Hughes Engines. I'm not a Dodge guy, so I never looked into them before my brothers truck started acting up. You could see that there had been a replacement plenum gasket installed at some point earlier in its life, probably a recall item or TSB, but it was gone in a couple of places. After the install, there seemed to be better power, and no longer did it ping under acceleration. You provide an excellent product, and the instructions would be easy for someone who doesn't know how to work on vehicles to understand. I should have taken pics of the new plenum pan installed, but all I have are pre-install, but here's a couple pics. Thanks again.Jim"

"I just wanted to let you know that I recently installed your plenum repair kit a few days ago. It was very well made and a perfect fit...I ordered my truck new and it has always consumed oil at the rate of a quart every 1000 miles...Since installing your kit, the oil level hasn't budged...I have utmost confidence in your product and will tell anyone who listens what a difference it made. I thank you for providing a workable repair that is far superior to a factory repair, at a price that is reasonable." R.P.

"Just wanted to say thanks for that Plenum kit. It did the trick. My factory plenum gasket was leaking in two different locations. I installed your kit per instructions and I am noticing that I stopped "using" oil and also my check engine light went out. Also the engine rattle is gone. As added measure, while the intake was off, I installed new high quality wires, cap and rotor. Put in the 180 degree stat as you recommend. Thanks again." L.N. Bumpass, VA

"Just installed the Magnum intake plenum cover, wow, it fits great and looks great, too bad you can't see it once it's installed, and best of all, no more smoke and no more spark knock, a much better piece than the mother Mopar stamped sheet metal cover!!! Thanks for your effort to improve my Mopars!!!" T. H. Elkton, VA

"Just wanted to let you know that I am very pleased with the plenum kit. It has been a week since I installed it and my 5.9L Magnum hasn't ran this good for a long time. I also took your advice and installed a 180 t-stat. The plenum plate that I bought from you is a much better design than the factory original. Thank you." R.B.

"I just installed your plenum repair kit p/n 7714, modified O.E.M. throttle body p/n 5500, a 180° thermostat and modified my TPS per your instructions (which were very well written). My plenum cover was blown out in two spots and on the way to a third. I actually have more power through third gear and when passing now. I must say the biggest improvements are after driving 750 miles , my 5.2 has consumed no oil, I'm running 89 octane (instead of 94) with no knock, and picked up 3 miles per gallon so far. THANK YOU for making a far superior product than Dodge did. The amazing thing is your prices are so reasonable for a aftermarket that offers so little for the Magnum motors. You could have easily charged double to triple the price. I will not hesitate to recommend your products to other Mopar lovers." D.W. Canadaigua, NY


"Just wanted to say thank you for having the part I needed for my old Dodge Truck. It was exactly what I needed. My vacuum is rock solid at 17.5hg. Could be happier with my plenum plate. No ping whatsoever. Thank you again." E.S., Duluth, MN