HUG 5409
HUGHES / EDELBROCK FI AIRGAP KIT
THE BEST MAGNUM INTAKE AVAILABLE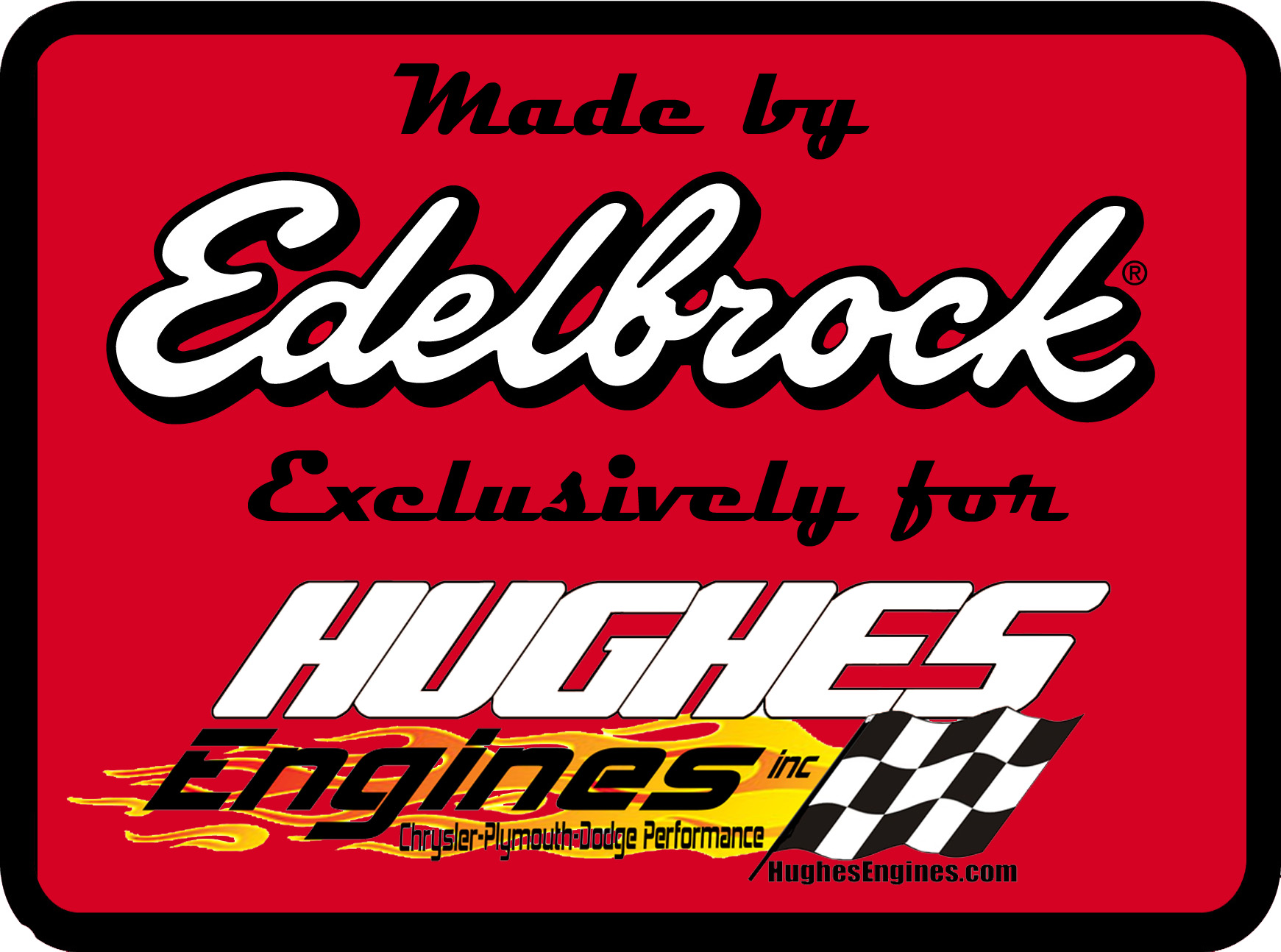 This intake, designed by Hughes Engines and manufactured by Edelbrock, is the best intake available for your 1996-2003 5.2 & 5.9 Dodge Magnum engine. Not only will it increase your horsepower it will also improve your mileage (if you're able to keep your foot out of it!). Now you can maintain all of the low end torque of the stock factory barrel style intake yet get the increased higher RPM horsepower you've been missing.
We now offer billet fuel rail system designed specifically to work with our FI AirGap intake. Check out part number HIP FR3
Check out the huge increases in torque & horsepower when you couple the FI AirGap with a SCT Tuner.
CLICK HERE for independent dyno test results
Direct replacement for all emission controlled OBDII equipped Magnum trucks (Most 1996 and newer 5.2 or 5.9).
May require some modifications for earlier model ,OBD1 equipped vehicles, and would be for Off-road use only.
This FI AirGap manifold will reduce the temperature of the intake by 30º, which produces more power and increases fuel mileage too!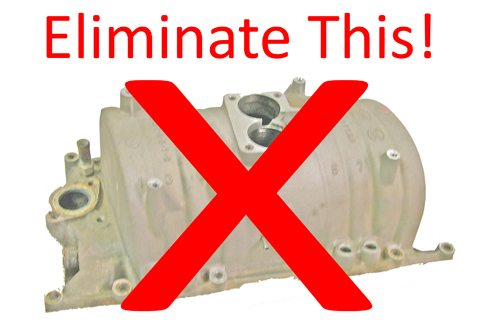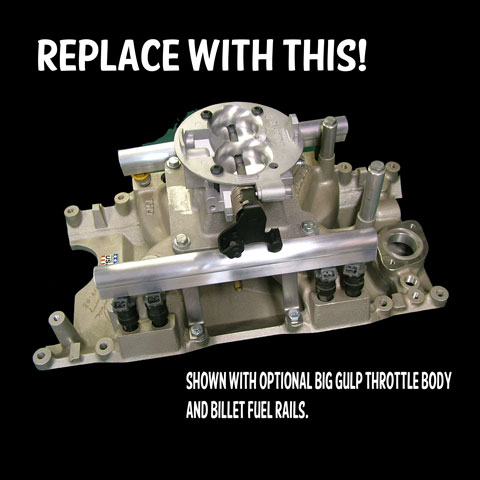 ---
This intake is designed to be a stock replacement yet gives you the ability to take advantage of upgrades such as stroker kits, SCT Tuners, cams etc....
This part number includes all of the brackets and mounting hardware you will need to install this in your truck. It also comes with intake gaskets and bolts. The intake installs at the same height as your factory intake and all of the accessories will bolt directly up.
Uses thermostat housing with 2.90" on center mounting holes. (HUG 1835 or HUG 1837D)
NOTE FROM DAVE: What's up with everyone bragging on the mileage. I designed this intake to make more power! Mileage was just a collateral convenience. ( A pretty good one at that!) Thanks for all of the great e-mails but lets hear from some of the guys making more power! Dave Hughes
To view testimonials check out this link.#6--- Hughes FI Airgap tech & testimonials
Emissions note:
We get a lot of questions from people in California as to if this intake meets California emission standards.
According to the California Department of Consumer Affairs Smog Check Reference Guide we see no reason that our intake would not be compliant on all OBDII equipped vehicles. Based on the following text from the CARB website, the Hughes Engines FI AirGap intake is exempt from requiring CARB certification.
As quoted from California Department of Consumer Affairs Smog Check Reference Guide Appendix G , page G-7.
"For the purposes of Smog Check Inspection, the following parts and emissions control changes are acceptable provided that all of the required emission controls are connected and functioning. When conducting a Smog Check Inspection, it is not necessary to check for a CARB Executive Order for the following: "Any intake manifold that includes provisions for the OE emission controls (EGR, TAC, carburetor, thermal switches, choke stove, exhaust cross-over etc.) The manifold must be marketed by the manufacturer for street use on emission controlled vehicles"