HUG SMC3245BL
440 WHIPLASH CAM 107º LSA +5
WHIPLASH SERIES FLAT TAPPET HYDRAULIC CAMSHAFT


Whiplash Series Flat Tappet Hydraulic Camshaft Drop in Muscle Car Cams. Want that mean 60's & 70's muscle car lope without doing a complete rebuild? You need one of our muscle car cams.

Our Whiplash cam is designed for basically stock, low compression engines. This cam will run on pump gas in a 440 with 8.25:1 or less compression and iron heads. If your compression is higher than this you may need to use a higher octane race fuel. Your vacuum should be in the 9"-11" range using this cam.
(Figures calculated using stock stroke & compression at 750' altitude.)

No machine work, leave the heads on, raises cylinder pressure. Ground on true .904" cam lobes. This gives you max area under the curve. Has low lift to clear guides.
SHAKE, RATTLE & FUN!!!!

To hear this cam in action check out the customer videos and testimonial at this link. CLICK HERE
You can feel your car transforming!!!

These SMC cams have bad-to-the-bone idle, very quick stop light to stoplight acceleration! Idles like a funny car but smooths out above 1600-1800 RPM.

These cams are designed to drive better than the sound would imply. These are killer cruising cams made for low compression engines and are designed so the cylinder pressure will not be reduced (Torque Killer!) like other cams of this size or type.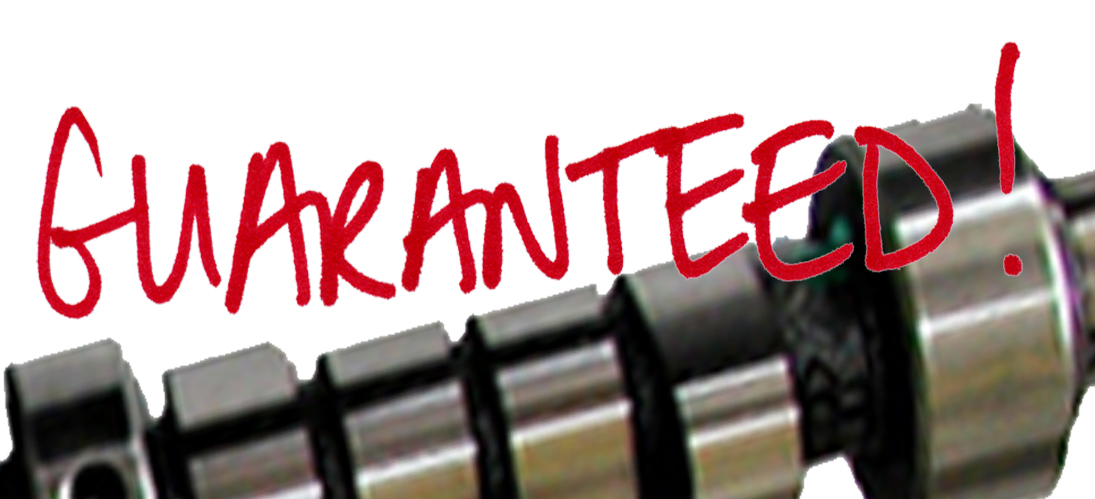 Be sure to check out our
NO FLAT CAM GUARANTEE!
CLICK HERE BEFORE ORDERING
Specifications
Flat tappet hydraulic big block "B/RB" camshaft.






Basic guidelines (These are not absolutes, just guidelines to help you get close on a cam choice)
Use: To scare everyone around you, shake your liver loose and smoke the tires.
Idle: Very, very Noticable
Vacuum: Medium to low
Converter: Stock +
Rear gear: stock +_
Benefits:Nasty idle and awesome stoplight to stoplight torque.
The OEM Distributors have terrible advance curves. Many go as far as 50+° advance which will cause major damage and have very poor acceleration. When you order a Whiplash cam ask for the special whiplash advance curve specs or we can supply you with a new Pertronix distributor (P/N PRT 7141700) and we will custom curve it for no extra charge.
| | |
| --- | --- |
| Application | Part Number |
| Small Block | |
| Big Block – Low Deck | |
| Big Block – Raised Deck | |
Pertronix distributors all contain their own electronics, no need to rely on old Mopar orange or chrome box electronics.



We also recommend our distributor shaft collar (P/N HUG 22041) to limit the travel of the intermediate shaft reducing spark scatter and increasing power.
Lifters: Standard performance use HUG 5001 High performance use HUG 5003
Valve Springs: For 1.5 or 1.6 ratio rockers use HUG 1106
Valve Locks: For 11/32" stem use HUG 1302 For 3/8" stem use HUG 1304
Retainers: For 11/32" stem use HUG 1203 For 3/8" stem use HUG 1256
Rocker Arm Kits: On standard style heads use 1.5 ratio HUG 15103 For 1.6 ratio use HUG 15203

Break-in Oil: 5W30 JGP 01806 or 15W50 JGP 00106
Cam bolt & washer: HUG 7007
Timing Chain & Gear Set: 3 key way use HUG 6427 or for a 9 keyway use HUG 6434