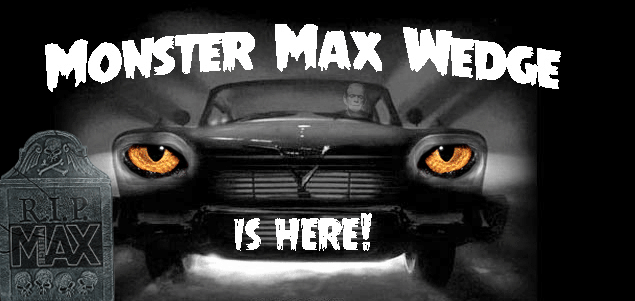 Hughes Engines is now offering Edelbrock Victor® heads with Monster Max Wedge intake ports. These C.N.C. ports will outflow any other head on the market, without relocated valves! And, that's not all. How does a "Monster" 355cc port volume sound? If you are running a 4.400" or smaller bore, large cubic inch engine that is 500+ cubic inches, or a high RPM 440 and you need more air, then you need "Monster Max Wedge Heads".
Click on "more" below for flow numbers & more info.

<more>
Craig Schober's video showing off his 440 Whiplash cam in a stock motorhome engine.
2/21/2014
Found this video on my camera just recently. I'm currently in South Korea and have the car in storage right now, but figured I would post it for the people who are looking to purchase this cam. I did run on the track, car ran 13.30's at 100mph with all interior in the car for a weight of 3400-3500 lb's and a 2500 stall converter and 4.11's out back... Engine is a stock 440 out of a 76 Motorhome with the Hughes Engines Whiplash Cam, only real upgrade are headers, an intake, and a 750cfm Holley, other than the cam, its really just a hopped up street engine.
When I'm back in the US in April, I'll be bracket racing with it so I plan on having some video of it running down the track.

Another 440 Whiplash cam wakes up the neighbors
10/26/2012